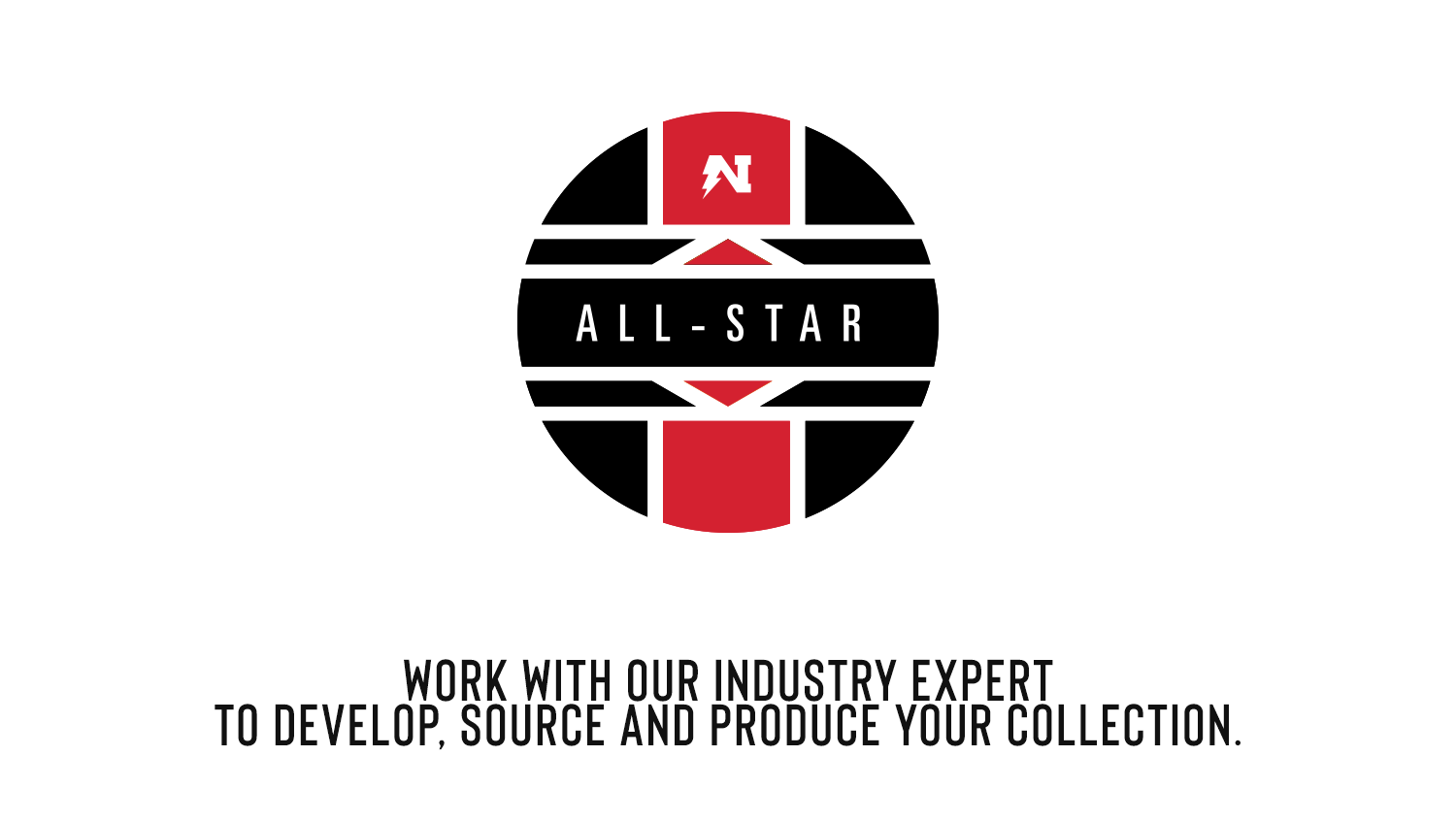 NJS Allstar Customization Service
We believe collaboration creates better products. Experience customized cut and sew apparel on a new level. With NJS All Star you can create customized patterns, source new fabric and produce custom 1 off clothing. Work directly with our team of jersey design specialists to develop new products for you. We can work with experienced brands
Free Consultation  ●  Expertly Designed and Produced  ●  Performance Based Construction
---
Discuss with our team the scope of the project from quantities, fabrics, print styles and patterns etc. We offer expert analysis for the entire process so you understand the pricing and turnaround time.
---
NJS work with top vendors to source high quality materials. Work with our seasoned development specialist to engineer the features you want and fit of each style.
---
Work directly with our design team on the mock ups or if you may submit your own tech pack and we can produce to exact specification.
---
Create a 1 off sample before committing to the entire run of production. Take it for a test drive and ensure you are happy with the product.
---
With your sample approved, we are ready to begin pre-production. Place your purchase order to begin your first production run!
NJS design team has over 15 years of graphic design experience in the game with expertise in illustrations, logos, visual identity & branding.
We offer private labeling for all of our items no matter if you are an upstart or established brand. All items are tagged and bagged per size and ready to go.
Decide if you need 1 or 100, we will design and produce same high quality apparel with no minimum quantity per order. ​​​​​​​
Thanks!
This field is required
This field is required
This field is required
This field is required
This field is required
This field is required